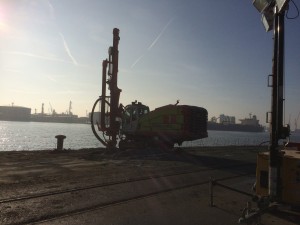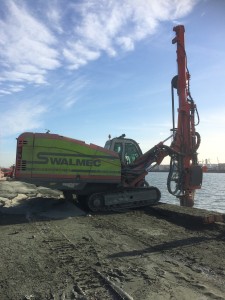 On this gigantic project, Swalmec has performed more than 1,500 drillings for the renovation of the "Vierde Havendok" wharf. These holes of 178mm in diameter were made through reinforced concrete.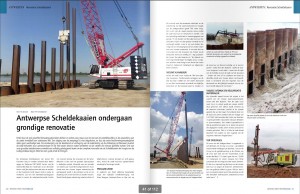 Swalmec has also drilled holes for the blasting of the walls sustaining the Schelde quays.
To read the article about this job, click on the picture (see pages 40 and 41 of the magazine).