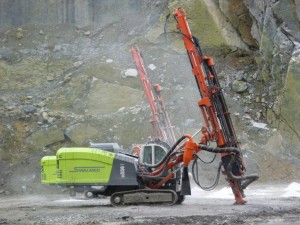 The DI550 is ideal for medium to large size quarries, this DTH hammer drilling machine increases productivity while keeping operating costs low.
Diameters range: from 90 to 165mm
Our machine park currently has nine rigs DI550.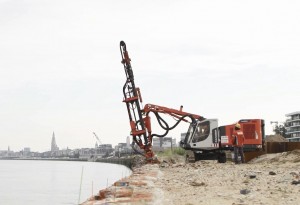 The DX800 is a machine adapted to difficult terrain, recommended for operations in quarry and public works. Self-propelled on tracks, this hydraulic drill allows precise and safe work.
Diameters range: 64 to 127mm