En collaboration avec GERTEC, Swalmec dispose de différentes pompes à la location.
Actuellement nous avons à disposition les pompes suivantes: IS-38-E et SP-550-2. Pour connaître leurs caractéristiques, cliquez sur le nom sous la photo.
Découvrez ci-après les spécifications techniques, si vous souhaitez plus d'informations ainsi que les tarifs, n'hésitez pas à prendre contact avec nous au +32 (0) 67 55 21 13 ou info@swalmec.be.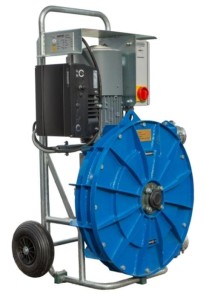 Gertec SP-550-2
The GERTEC hose pump SP-550-2 (2 speeds) is appropriate for pumping fluids containing a high proportion of solids and abrasives. The electrical engine of the automatic priming pump is reversible (forward/ backward) and has 2 speeds for pumping. The handling of the compact self-priming pump is very easy.
Technical Data: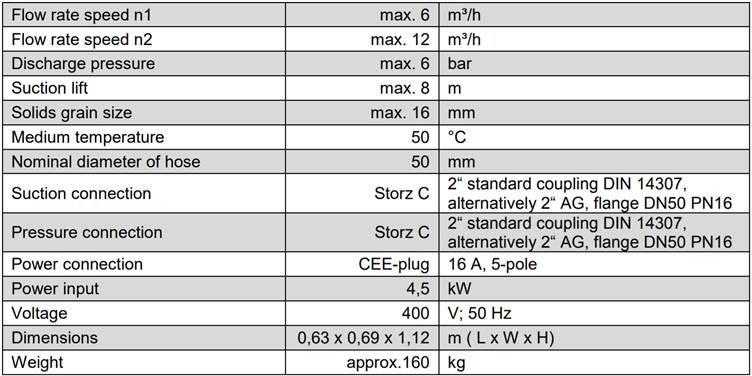 Applications:
Special foundation engineering (bored pile, cut-off wall, jet grouting)
Tunneling
Biogas production
Possible pumping media:
drilling fluids
slurries, abrasive, corrosive
wastewater
cement slurry
bentonite slurry
foamed concrete
mortar
Main features and advantages:
safe to run dry
self-priming
reversible
high performance
high reliability
easy operation
easy transport handling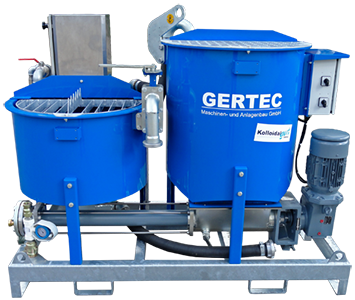 Gertec IS-38-E
The grout plant IS-38-E is a purpose-made compact plant for mixing and injection for construction sites. The grout plant is particularly suitable for mixing and pumping of bentonite and cement slurries, gravity filling for geothermal probes or other solid-containing slurries.
Technical Data: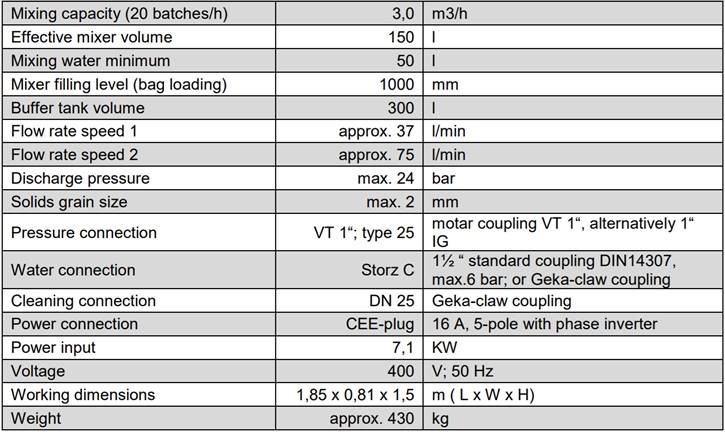 Applications:
Geothermal application (peripheral filling for geothermal probes)
Well construction (seal water sealing, backfilling)
Micro tunnelling (delivery and injection of slurries, cavity filling)
Special civil engineering (delivery and injection of slurries, cavity filling)
Road works (delivery of drainage asphalt)
Main features and advantages:
easy operation, maintenance and cleaning
minimum installation and commissioning effort
optimal mixing quality (colloidal mixer)
low weight, low space required
low operating expanses